It's not late that I just post out my resolution for 2013
cz
still in January now. Sob sob~ Getting older, but my expectation not that high. Just have a few resolutions I hope this year 2013, I can make it!!!
1. Earn money, Save money.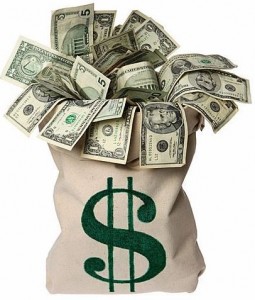 This is the important part for me. I worked full time since last year. Some I spend, some I keep. But most of it was spend. Some more, I have to go home regularly (average once in 2 months). So I really really need to keep the money well.
2. Have my own and first CC.
Hiak hiak, CC = Credit Card. I am 23 years old now, sounds old that's why I hope to own a credit card.
Doesn't have any sub from daddy mommy,
just I own myself one! CC is convenient for me to make any purchase, but I also need to self-control, so that I won't be headache in the end of every month.
3. Have a DSLR.
Hahaha...!!! This is the most I want now, BF too. I don't know why I am so in love on DSLR recently. Really hope to have one soon!!! =D
4. Stay young.
I don't think so I need to stay pretty.. Hahahaha. Just joking. For me, the important part is I hope my face and skin stay young. Almost 2 years time, I gonna in the old stage. Can't believe that?!? Sigh~ So I need to be very
rajin
on doing mask and apply proper skin care products.
*winks*
5. Reading.
It's time for me to have some reading. I should read those books like Philosophy, and in English maybe. To improve my English and my attitude too, I think.
6. Healthy.
Since few months, I told myself to sleep early before 11o'clock. But I have no choice,
cz
too in love with the TVB series. Almost every night on my
lappie
to watch the series crazily.
So should be sleep early start from this year, hopefully. Muahahaha!!! For me, sleep early then it will stay healthy. =D Then, my panda eyes also can
xiu xiu go away!
(Day dreaming)
7. Have a good taking photo skills.
Of course this have to
fulfill No. 3
, then it just will have the chance to make it true! =)
#Photos all from Google.
That's all for my resolution 2013, will add on during my 23rd birthday maybe. My resolution is just simple, hope that what I wish, it will come true. Of course I also need to put many effort on it! So, good luck to me in 2013 and you guys as well!
xoxo